Macular Degeneration
Know your risks and preserve your vision
What Is Macular Degeneration?
Macular degeneration, also called AMD or age-related macular degeneration, occurs when the macula — the central portion of the retina — begins to wear down, causing central vision loss.
People who suffer from AMD tend to lose their "straight ahead" vision, making it difficult to read, drive, and recognize faces.
Total vision loss is unlikely, as there's typically enough peripheral vision to allow for other activities of daily life.
---
Types of Macular Degeneration:
Dry AMD: small deposits called drusen damage retinal nerve cells and reduce vision
Wet AMD: new blood vessels form that leak and release fluid that harms the macula. This is a more severe form of AMD that can more quickly cause vision loss.
---
Don't Let AMD Rob You of Your Sight
An estimated 196 million people are living with macular degeneration worldwide. Although those affected by it rarely lose all their vision, the vast majority suffer from some degree of vision loss.
While there is currently no cure for AMD, there are certain treatments that can slow its progression — and low vision aids that can increase independent functioning.
If you think you're at risk or are experiencing symptoms, contact EyeTech today. We can diagnose and help treat the disease.
---
Give Your Eyes the Care They Deserve
---
Macular Degeneration Treatment in Escarpment Village
Meet our Eye Doctors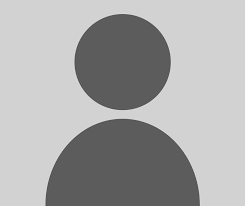 Monday

Closed

Tuesday

9:00 am - 5:30 pm

Wednesday

9:00 am - 5:30 pm

Thursday

9:00 am - 5:30 pm

Friday

9:00 am - 3:00 pm

Saturday

Closed

Sunday

Closed

Nov. 24

Closed

Dec. 25

Closed
VSP

Medicare

United Healthcare

Aetna

Spectera

EyeMed

Blue Cross

MetLife
---
Risk Factors for AMD
Aged 50+

The onset of AMD usually happens over the age of 50 and increases substantially with time. For instance, a 2% risk at age 55 can turn into a 30% risk by age 75.

Lifestyle factors

Smoking or eating a diet high in saturated fat can increase your risk of AMD. Furthermore, these habits increase the risk of high blood pressure and cardiovascular disease–two additional risk factors for AMD.

Obesity

Research shows that people with a BMI of over 30 double their chances of developing AMD.

Family History

If you have a close relative with AMD, you have a higher risk of developing this eye condition.
---
How to Stop the Progression of Macular Degeneration
While there isn't yet a cure for AMD or an effective way of reversing vision loss that has already occurred, you can take certain steps and adopt new habits to slow the progression of the disease.
Furthermore, certain treatments can slow its progression and low vision aids that can increase independent functioning.
Talk to us about how you can slow the progression of the disease and avoid vision loss by contacting EyeTech today.
- Dec. 09, 2022
Dr. Lamei is the kindest, most caring Dr and person ever. I greatly appreciated her helping me with
... Show More
an eye emergency, her reassurance was wonderful. The staff were great and very helpful as well. Very knowledgeable and experienced. Thank you!💖
- Apr. 19, 2022
Great service. Great knowledge and care. I've been given multiple options to deal with my eye care
... Show More
and free samples of contacts. Always felt comfortable working with their team
- Apr. 09, 2022
The visit was as good as an eye exam could be. The optometrist, Dr. Parisa Lamei was great in that s
... Show More
he took a lot of time explaining what she was seeing in her exam of my eyes and symptoms. She even took time to sit with me after imaging and describe in detail what the images where telling her about my vision.
- Mar. 04, 2022
Wonderful doctors and support staff. They are so helpful and kind. I recommend everyone to go here!
- Mar. 08, 2021
Amazing doctor. Very kind and personable. Truly seems to care and will help with any issue.
- Oct. 14, 2019
EyeTech on Slaughter has really helpful front desk staff, and the techs and the doctors are top notc
... Show More
h, informative, efficient, and friendly. I consider their business a lucky find, as they take good care of my family's eye health needs. Highly recommend!
- May. 28, 2019
As someone who's worked for an optometry office before, I can definitely say that Eye Tech is a very
... Show More
well run and organized eye doctor office. All staff are well trained and professional. Dr. L is gentle, perceptive, concise and communicates very clearly. She's no frills and is not like a used car salesperson who is constantly trying to upsell you or schmooze you. All equipment is up to date (no unpleasant air blowing eye pressure measuring device and a very user friendly optomap retinal imaging). I was seen on time without much of a wait and the appointment was quick and painless. My contacts came in 2 business days and the office staff were extremely knowledgeable about rebates. Prices were typical/fair and are what one should expect to pay for a quality eye exam. Also, I noticed that they use Essilor brand lenses for your glasses, which is one of the best, most high quality, long lasting lenses that you can get. (Not all opticals carry this lens brand and go for cheaper brands that have coatings that wear away after a couple years or scratch easily.) If you're going to complain about prices, then go to Walmart or Costco for your exam and glasses. There is a reason why things are priced a certain way, and you get what you pay for.
- Nov. 08, 2018
Marvelous Optometrist office. I took my grandson here a few months ago, he wanted to try contact le
... Show More
nses. After a quick check, they let me know that the weakest lenses would be too strong for his eyes. Nor did they charge me for the visit. I went this week for my own annual check up. They gave me a very thorough, excellent exam. The best part was that they have a machine that takes a picture of my retina. It cost $39 extra but was worth it because I didn't have to get my eyes dilated, which I hate (and which leaves me not able to do anything for a couple of hours). I had a slight change in my contact lens prescription. I'm going to wear the sample pair they gave me for a few days to make sure I'm happy, then I can order some lenses. They took their time with me, explaining everything as we went along. I'm very pleased and will be using Eye Tech from now on.
- Sep. 25, 2018
Best Optometrist Office ever! I moved out of Austin but I make the trip to Eye Tech because they are
... Show More
so awesome and give great care. I made the mistake of going to a department store eye doc in my small town for the convenience and I am still regretting it a year later. High tech equipment, expertise, and they take the time to make sure you get all the rebates off your contacts for each sample you try. Can't recommend them enough!
- Sep. 25, 2018
Excellent customer service from their friendly front-desk staff
- Sep. 09, 2018
Great staff and very comfortable experience getting my eyes checked up. Glad it's so close and con
... Show More
venient !!!
- Jul. 20, 2017
Great staff- contacts came in quick- no hassle with the appointment. Thanks!
- May. 11, 2017
The staff here is great. I've been going here pretty much as long as they've been in business. Dr La
... Show More
mei and her staff seem to care about each and every person who comes in
- May. 09, 2016
My whole family has been seeing Dr. Lamei for over 5 years, and have been very happy with the servic
... Show More
e. She's been great with my son who started seeing her at first with me. She's always been patient with him on dilation drops, which he hated (they now have a machine making the drops unnecessary, to his excitement). A few years ago, he wanted to try contact lenses, and he tech worked with him for 20 minutes on trying some out. Although he chose to stick with glasses for now, it's great knowing that they'll work with him any time. I've only had 1 unsatisfactory experience with her office, and she was very apologetic for it. No one's perfect, but Dr. Lamei, Ruby and the staff are as close as I've found with an eye doctor.
- Feb. 19, 2014
I have been going here for a few years, always great service, very friendly!
Macular Degeneration FAQs
What are the first signs of AMD?
You may have AMD and not know it. Typically, symptoms may not develop until the advanced stage of the eye disease.
First signs of AMD may include:
Blurred vision
Blind spots or dark spots
Straight lines appearing distorted or wavy
Faded colors
For early detection and better outcomes, it's important to undergo regular eye exams at our eye clinic, especially if you have a family history of AMD or other risk factors.
How common is macular degeneration?
Statistics indicate that 8.7% of the world population has macular degeneration. The rate of AMD is expected to increase from 196 million in 2022 to 288 million by 2040.
What is the best treatment for macular degeneration?
Currently, the most common treatment for wet AMD is the injection of medications called anti-VEGF agents. High levels of VEGF in the eye increase the formation of abnormal blood vessels that cause much of the damage in wet AMD.
---